We need MORE IMAGES of meteorites that are on display in MUSEUMS and PLANETARIUMS

A recent discussion regarding one of my previous Bob's Findings articles about the Fleischman Planetarium at the University of Nevada, Reno, brought to my attention that trying to find images of meteorites and meteorite displays in museums and planetariums, even with search engines like Google, will yield very limited results. It's my opinion that it is incumbant upon those of us that have visited world class collections, or have institutions with meteorites on display near where they live to record and place on-line images of these space-rocks,
for example, like Martin Horejsi's October 2006 "The Accretion Desk" article.
Especially, if you infrequently visit your local museum/planetarium/university, and it has a meteorite display, you should record it with images. Because it my not be there the next time you visit. I still remember the meteorite display at the Chabot Observatory in Oakland, CA. But that's all I have – memories. Because that wonderful display is now, long gone. (Apparently somebody made the "business-decision" to remove the display, because, "the general public is not interested in meteorites"! ?
Then there is the problem of links to pre-existing web pages of meteorite displays going away due to various reasons, such as, website revisions or changes in web-hosting. More often than not, the revised website is minus the images of the meteorite displays! One way to avoid this problem is, if you have your own website, make your own web page. [Here is a good example: Henry Mendoza's Photos on facebook.] That way, even if you have a change in web-hosting, you can control the revising of your web pages.
And that's exactly what happened to me. A change in service provider has brought about many broken links in some of my previous Bob's Findings articles, particularly those involving meteorite displays at planetariums for some reason. So, this month's article is a revisit of those meteorite display image galleries.
In the meanwhile, if you don't have a website, but you have images of your local meteorite display that you would like to see posted on-line, feel free to send those images to me and I will see if they can be used in a future "Bob's Findings" article.
Here are links to my prior articles about Planetariums with meteorite displays which have been newly updated:
May 2006 – The Adler Planetarium


May 2006 – The Adler Planetarium
November 2006 –
Griffith Observatory has REOPENED!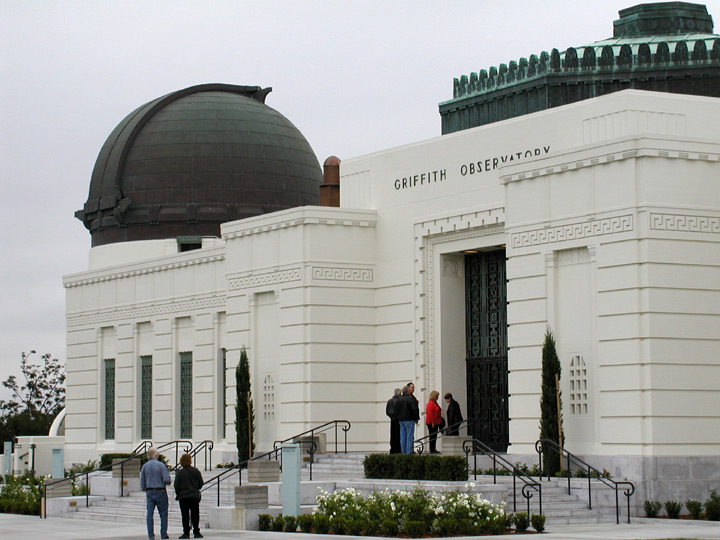 November 2006 – Griffith Observatory has REOPENED!
Fixed some broken links that were the result of MeteoriteTimes.com changing to Meteorite-Times.com – darn, what a pain that little change has caused. Also added some text …
Enjoy the images!
---
References:
The British and Irish Meteorite Society (BIMS):
British and Irish Meteorite Collections – Details of meteorite exhibitions which are open to the public.
Henry Mendoza's Photos:
– Colorado School Of Mines and Technology Meteorite Exhibit
My previous articles can be found *HERE*
For for more information, please contact me by email: